Decorative Concrete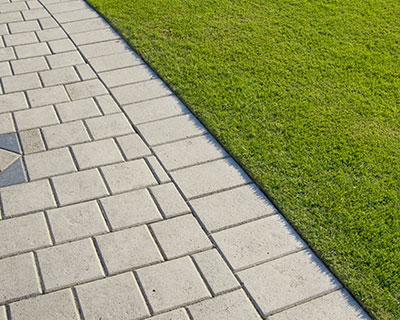 Landscapes have various features and these add to the functionality and aesthetics of the property. Since most outdoor spaces are exposed to the elements, it's important that resilient materials be used in the work; and concrete is a very widely used material for various outdoor installations. Many people feel that concrete is a very boring-looking material and that it doesn't do much for the aesthetics of a space. This is where decorative concrete comes into the picture.
Pitkin Landscape & Design provides excellent decorative concrete installation solutions to customers in and around Temecula, Murrieta, Anza, and Menifee. Over the years, they have also handled a large number of projects for clients across Winchester, Wildomar Lake as well as Elsinore. The different types of concrete solutions they provide are:
Stamped Concrete
This is a very popular and effective way to add the attraction quotient to a concrete floor. This is a very durable and cost-effective material and its why many people choose to use it in outdoor applications. However, these surfaces can be made more attractive my stamping them with various designs. In fact, skilled contractors can create effects that mimic the look of natural stone, brick etc.
Stenciled Concrete
Stenciling concrete is the perfect way to create some beautiful designs on an otherwise plain surface. There are different designs and you can choose something that complements the look of the other designs and effects in the landscape. Stenciled concrete surfaces look stunning and you can get designs that look like natural stone etc. The stenciling work is an effective way of creating stunningly attractive spaces on your property.
Colored Concrete
Today, concrete has become the preferred material, not just for construction purposes, but in landscaping projects as well. There was a time when concrete was considered to be a very dull and drab material since it was grey in color. However, today, concrete installations can be on any shade and hue and this helps landscapers to create stunning outdoor spaces on their client's properties. The stains are blended into the concrete at the mixing stage and this means the colors don't fade even when they are exposed to bright sunlight.
Stained Concrete
Concrete staining is the technique used to add color to the concrete installations on a property. Uncolored concrete flooring is grey and can look quite dull and drab. The best way to spruce-up the appearance of these installations is to add stains of your choice to the concrete, before its poured. Skilled and experienced landscapers will also seal these surfaces and this coating protects the colored concrete from stains, mold and mildew; this adds to the longevity of the installation.
Creating resilient and long-lasting outdoor spaces is a lot about using hardy materials and hiring experienced contractors for the job. When you choose to get your decorative concrete installation done from a company like Pitkin Landscape & Design, you are assured of high-grade workmanship and top notch service.
"MORE ARTICLES"
Patios
Pavers
Retaining Walls
Landscape Design
Masonry Contractor