Pavers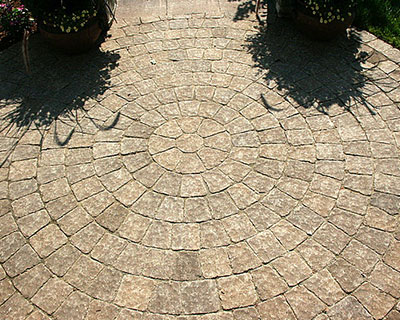 Your landscaping is the backdrop of your home's structure and it adds to the curb appeal and value of your property. Pavers add to the beauty of the landscape and they are extremely durable materials that look good in most outdoor settings.
Pitkin Landscape & Design provides excellent Paver Installation solutions to customers in and around Temecula, Murrieta, Anza, and Menifee. Over the years, they have also handled a large number of projects for clients across Winchester, Wildomar Lake as well as Elsinore. The different types of installations they can handle for you are:
Paving Stones
When you have large outdoor flooring spaces, it's a good idea to use paver stones. These installations are made of natural stones such as slate, travertine, bluestone, sandstone, flagstone etc. These are typically larger than standard pavers and become an excellent material for any type of outdoor application as well as entranceway and porch flooring etc.
Patio Pavers
A patio adds a lot of functionality to your yard and you are able to use the open space on your property in a better way. While your patio is an extension of the indoor areas of your home, it is largely exposed to the elements. This is why it's important to ensure you use high grade materials like patio pavers for the flooring installation. You can get brick pavers installed or ones made of concrete or natural stone.
Concrete Pavers
Concrete is a very strong and durable material; little surprise then that it becomes the material of choice in landscape projects. You can use concrete pavers for any outdoor space that's exposed to climatic changes. These installations hold up very well in these settings, are low maintenance and long-lasting too. They are also very economical and don't get affected by freeze-thaw cycles.
Brick Pavers
Brick is a very popular material for outdoor installations and many property owners like to use brick paving in their landscaping. This material has a classic appearance, complements the look of formal and casual-themed landscapes and is very easy to maintain. It's also very long lasting and in case any damage occurs, the individual units are easy to replace. The material is also very economical and can easily fit into even a modest budget.
Paver Stones
When you are planning your landscape, it's important that you choose durable and attractive materials for the different areas on your property. With this in view, paver stones are an excellent choice and these could be made from bluestone, slate, flagstone, sandstone etc. They can be machine cut for a more formal setting, while rough cut edges look better in more casual styled garden and yard spaces.
Driveway Pavers
The paving you use for your driveway, could be made of natural stone, brick or concrete and all these materials have a unique appeal and appearance. These pavers are available in different colours, shapes, sizes, designs, styles and textures etc. You can choose the material that complements the look of the other features in your landscape.
Creating resilient and long-lasting outdoor spaces is a lot about using hardy materials and hiring experienced contractors for the job. When you choose to get your paver installations done from a company like Pitkin Landscape & Design, you are assured of high-grade workmanship and top notch service.
"MORE ARTICLES"
Patios
Retaining Walls
Decorative Concrete
Landscape Design
Masonry Contractor