Masonry Contractor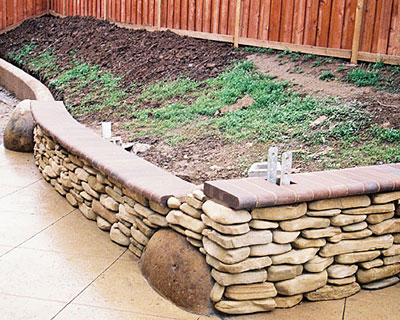 Hardscaping or masonry is a vital part of any landscape. If you want the outdoor areas on your property to last for a long time, you need to ensure that the masonry features are strong and stable as they are the foundation of the outdoor areas and the elements in them.
Pitkin Landscape & Design provides excellent Masonry Installation solutions to customers in and around Temecula, Murrieta, Anza, and Menifee. Over the years, they have also handled a large number of projects for clients across Winchester, Wildomar Lake as well as Elsinore. The different services they provide are:
Masonry
Masonry installations include retaining walls, freestanding walls, garden steps, driveways, pathways and walkways, as well as planters, patios, decks and poolscapes etc. Concrete is a very strong material and in some plans, aggregates may be added to create unique designs and effects. The masonry contractors you hire for the job should be able to handle installation of all these features and should provide custom solutions based on your needs.
Stone Mason
When you are getting any hardscape installations done, you want to be sure that they will be low maintenance and durable. This is why it's important to use the right kind of materials. It's probably even more important to hire a skilled and experienced stone mason who will be able to tackle all the hardscape installations you want on your property. Look for a licensed and insured company and one that provides guarantees for its workmanship.
Masonry Repair
The outdoor installations on your property are subjected to a significant amount of wear and tear, climatic changes, and exposure to dust and debris etc. When you get experienced contractors to handle the job, you are assured these installations will be long-lasting; however, there are times when the masonry requires repair. At times such as these, you want to be sure that the professionals that handle the job will also be able to handle the repairs for you. They should also be skilled enough to ensure that the repairs are carried out in a seamless manner and that the final result doesn't look like patchwork.
Masonry Construction
Masonry installations include walls, outdoor flooring installations, steps, pavers and more. This construction is a specialized job and has to be handled with care and attention to detail. Some of these features such as retaining walls have to withstand the pressure of the soil and slopes, and have to be engineered to perfection. This adds stability and sustainability to the landscaping. The construction of these elements should be made using materials that are sturdy enough to withstand regular wear and tear as well as the climatic changes. They should also be low maintenance as that reduces the overall cost of the installation in the long term.
Creating resilient and long-lasting outdoor spaces is a lot about using hardy materials and hiring experienced contractors for the job. When you choose to get your masonry installations done from a company like Pitkin Landscape & Design, you are assured of high-grade workmanship and top notch service.
"MORE ARTICLES"
Patios
Pavers
Retaining Walls
Decorative Concrete
Landscape Design